Adrian Czopek spent a lifetime working in construction and asbestos removal before starting PRO Environmental Services in 2021.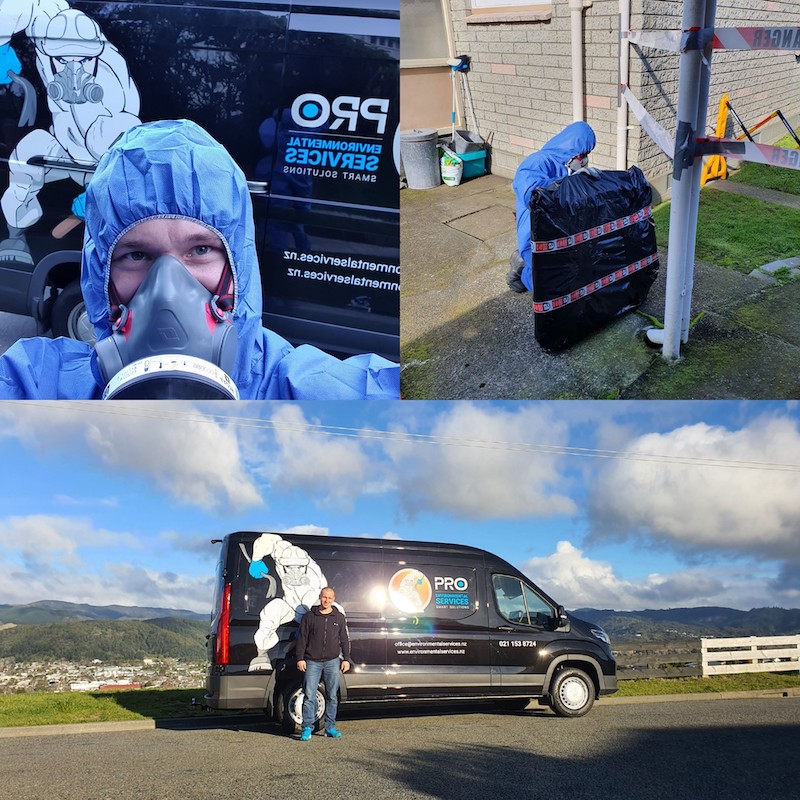 Adrian Czopek comes from a family of builders and construction workers, and grew up helping out with his grandfather's business during weekends and school holidays. He spent time as a roofer, decorator, and architectural metalwork paint sprayer before learning about the asbestos industry and settling into a niche that would become his life's work.
It took time and dedication to upskill and become an asbestos removal site supervisor and run his own projects, before working his way up to be a contracts manager and running his own business.
After a move to New Zealand and several more years of experience, Adrian started PRO Environmental Services in early 2021. The company now provides home asbestos removal, commercial asbestos removal, environmental cleaning, mould removal, demolition work, and more. 
Adrian spends his days creating quotes, talking to clients, offering advice, working on business development, and ensuring the health and safety of clients and employees. He loves meeting clients and savours the occasional opportunity to pick up his tools and work with his team on site when his schedule allows.
In his spare time, Adrian loves getting active. He goes swimming, plays soccer, and enjoys winter sports, but his favourite hobby is his lifelong passion for kyokushin, a form of karate he practices with his daughter.