Asbestos Removal Experts
Reviews & Testimonials
An asbestos removal team

you can trust
The team at PRO Environmental Services is trained to test, remove and dispose of asbestos safely and securely. We have worked with many residential and commercial clients, managing their Asbestos removal all over Wellington, Kapiti, Wairarapa and more. 
Years of industry experience
Projects completed each year
"Great company for removal work. Quick in responding to query, professional, good price, excellent work."
— Sander de Laat
"Thanks again for arranging everything so quickly. The area looks great, and the guys did a really nice job of cleaning it up. I appreciate the work!"
— Karl Seaman
"Great job, quick and easy – Adrian and the team were great to deal with and flexible when we had to postpone."
— Pablo Revuelta, Google Review
"Excellent communication and finished the job quicker than expected. Would recommend."
— Kate Day, Google Review
"Adrian offers fast, friendly service. Best price and left everything tidy, cheers."
— Josh McLean
"The professionalism and efficiency was much appreciated."
— Ellie Good
"Adrian and the team at PRO Environmental Services were excellent. They completed an asbestos removal job for me at incredibly short notice and went above and beyond to make the place really tidy. They were efficient, professional and friendly. I would highly recommend them for any asbestos removal work."
— Nick Halley
"I recently hired PRO Environmental Services to remove some cladding from my house. I'm really pleased with the job they did. They looked after the site and did a great job cleaning up afterwards. Vince was great, he talked me through what they had done at the end and answered all my questions. He is a great asset to the team."
— Lara Darley
"Would definitely highly recommend Pro ES. Adrian was exceptional to deal with, with great communication and an incredibly hard-working team. Really excellent result for a tricky, hard, job tearing up tiles and bitumen glue and removing panelling. Everything was organised for us and work was completed ahead of schedule. Faultless attention was paid to health and safety protocols and we felt totally informed and safe throughout the time they were in our house."
— Sean Allan
"I recently engaged PRO Environmental Services after discovering Asbestos in the textured paint on my ceilings. They offered me the best price out of all the companies I engaged to do the job and completes it to a veru high standard two days ahead of time. I would highly recommend talking to them for any of the services they provide."
— James Brown
"I recently engaged PRO Environmental Services. Adrian and the team did an amazing job, they were very efficient, professional, and excellent communication, and great price. I would highly recommend talking to them to any of the services they provide. Thank you, Adrian and the team."
— Jashu Chhagan
"I had a job to remove asbestos, where I engaged PRO Environmental Services. Adrian and his colleagues were very helpful and professional with the job. Took care of waste clearance, as well as did all the paperwork for me. Really appreciate it, for doing this job hassle free."
— Gordon Correa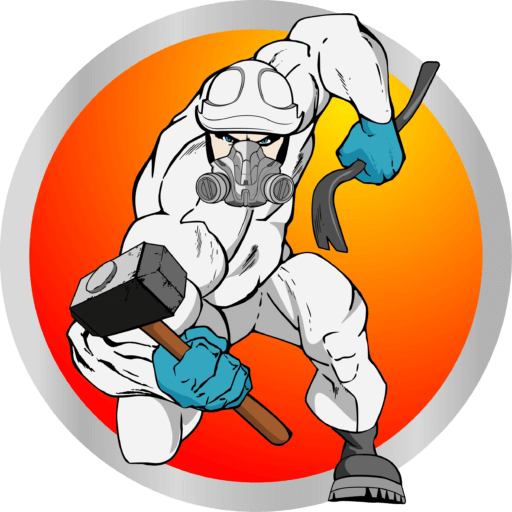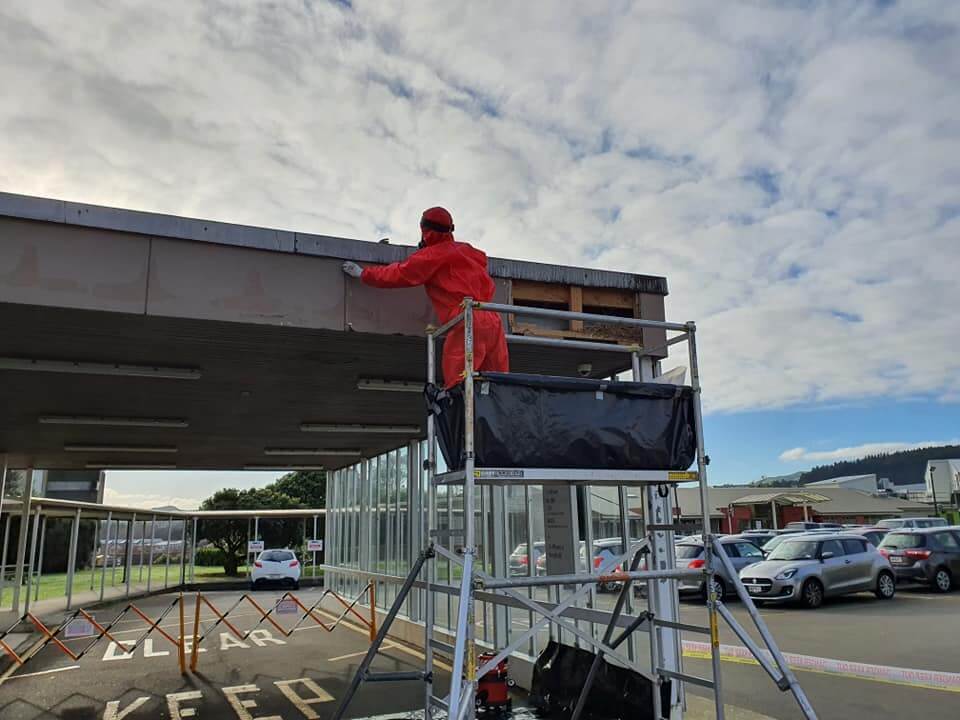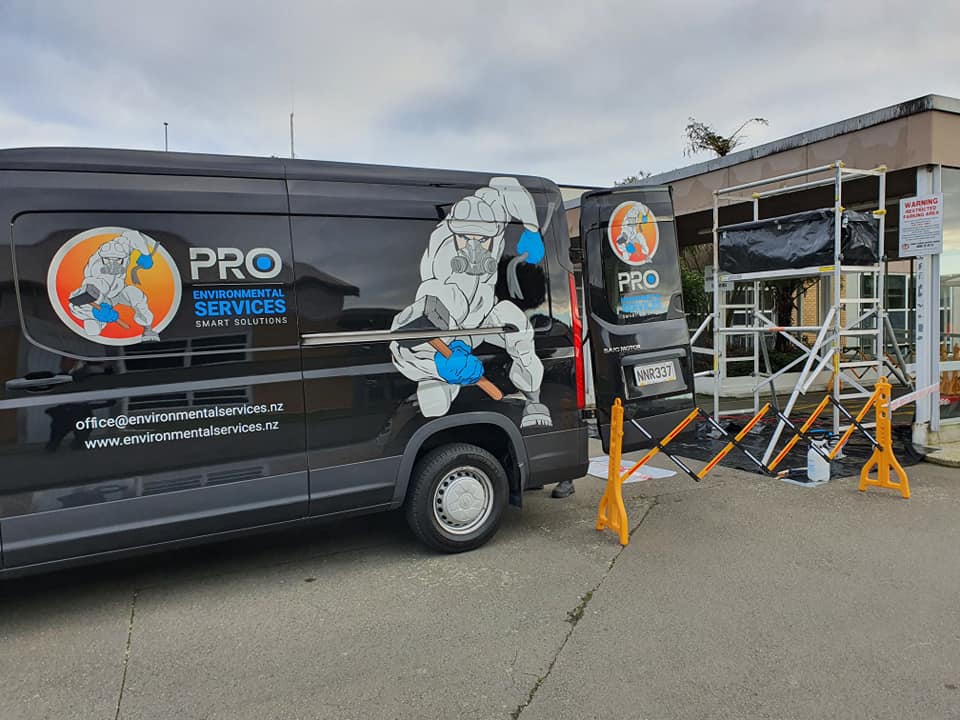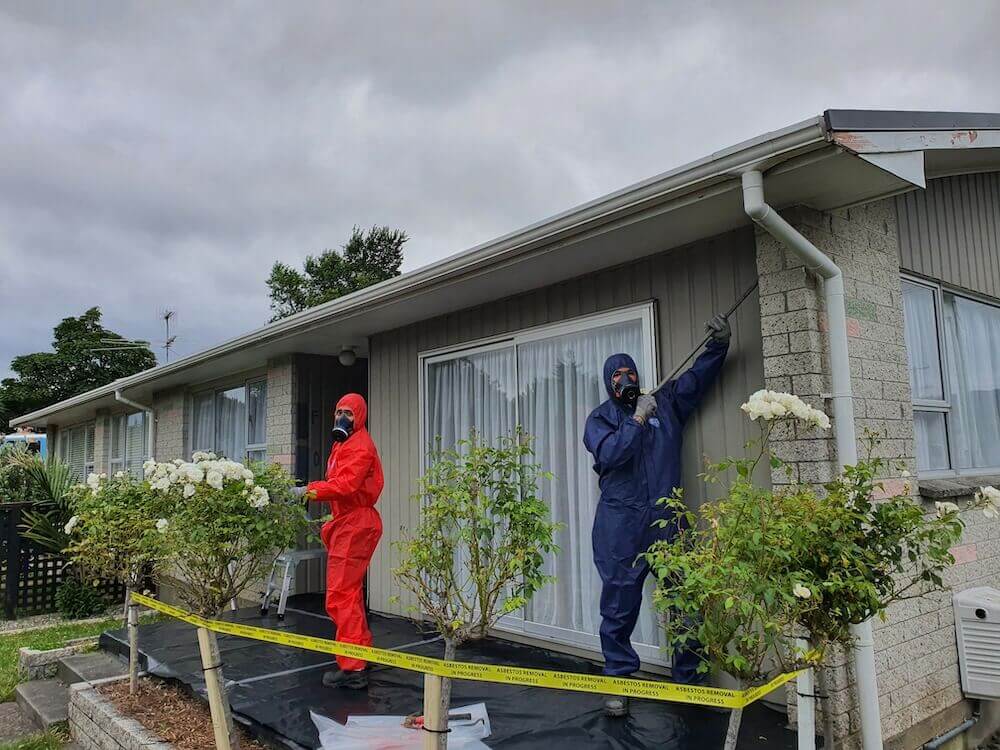 "The team from PRO Environmental Services were extremely professional, efficient, friendly, and supportive. It was a large amount of asbestos removal work on a domestic property, and the team were most respectful to accommodate our daily activities, whilst ensuring a safe environment. I absolutely recommend them. Highly impressed."
— Chris Cliff
"Adrian & his team did a great job removing a small shed. Adrian was thorough, had great communication skills and completed the job on time. I would definitely recommend PRO Environmental Services for asbestos removal."
— Helen Annear
"Had a textured ceiling that was tested and found to contain Asbestos.
Adrian and his team were excellent. Very good communication and allowed for rescheduling due to Covid lockdown. The job was done on time and as quoted at a competitive price. Very happy with the results. The working area and roof space were left totally clean. A+"
— Oskar Larsson
"Adrian, Vince and the team did a great job. Quick response and super thorough and tidy."
— Ross C
"This company's service is top notch! We received an immediate quote when we requested it, and then the job was completed soon after. The site was spotless after the asbestos was removed. Their costs are very reasonable too! Thanks so much for a very professional service."
— Vivian Smith
"I had a job to remove asbestos, where I engaged PRO Environmental Services. Adrian and his colleagues were very helpful and professional with the job. Took care of waste clearance, as well as did all the paperwork for me. Really appreciate it, for doing this job hassle free."
— Gordon Correa