Residential and Commercial Asbestos Removal Gallery
In this page you can have a look at different Asbestos jobs we have performed around Wellington, Hutt Valley, Kapiti and more.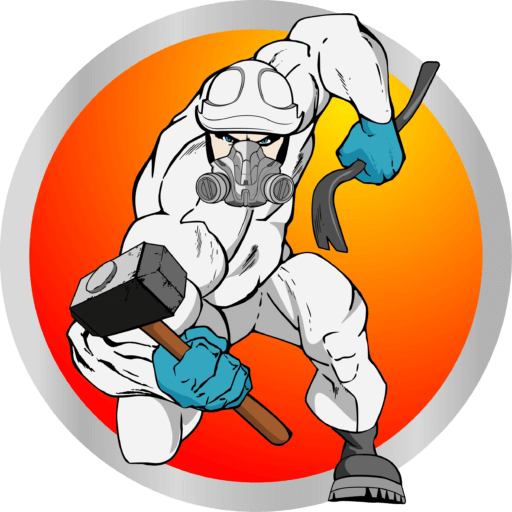 An asbestos removal team

you can trust
The team at PRO Environmental Services is trained to test, remove and dispose of asbestos safely and securely. We have worked with many residential and commercial asbestos removal clients, managing their Asbestos removal all over Wellington, Kapiti, Wairarapa and more. 
Commercial and Residential Asbestos Removal
From small residential jobs to large-scale commercial projects, our team can help with any project you have and remove any type of asbestos.
You can see here our careful planning and execution, which ensure all asbestos removal tasks are completed on time and on budget, allowing you to better plan for your property projects.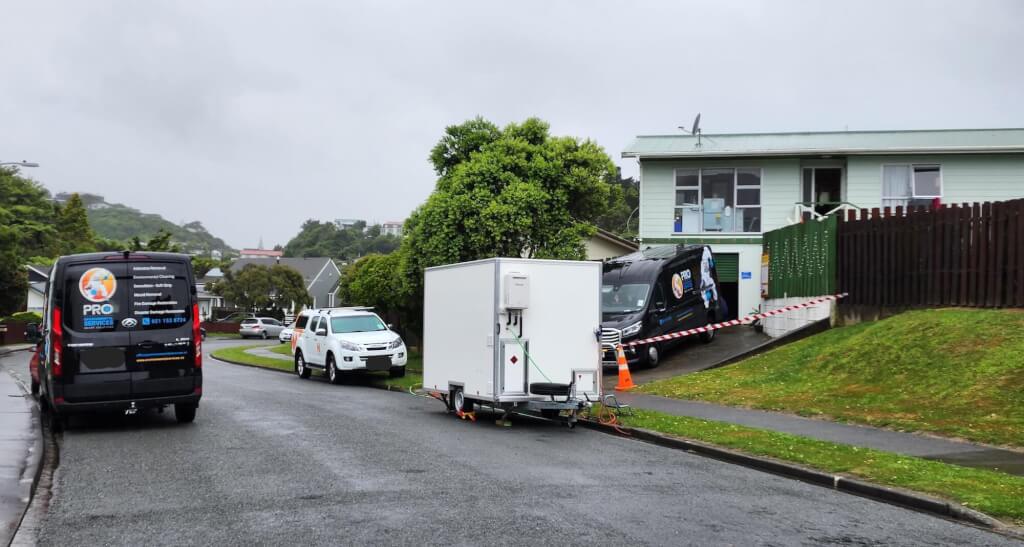 Decontamination Point Non-Friable Asbestos Removal
Learn more about professional non-friable asbestos removal from your residential or commercial buildings by clicking on the button.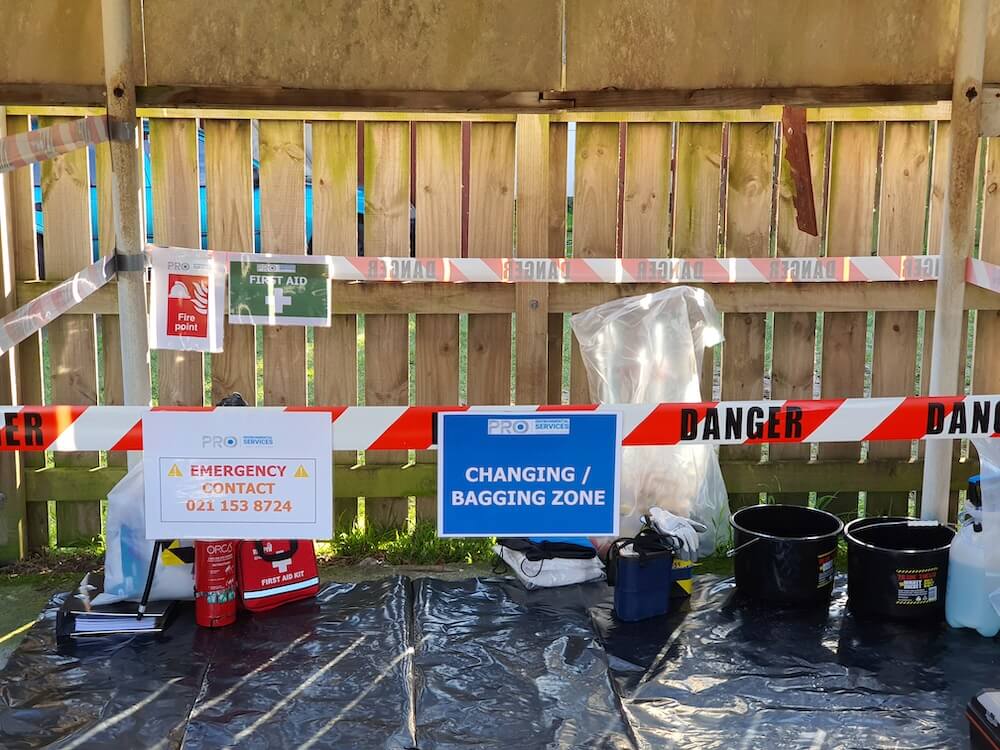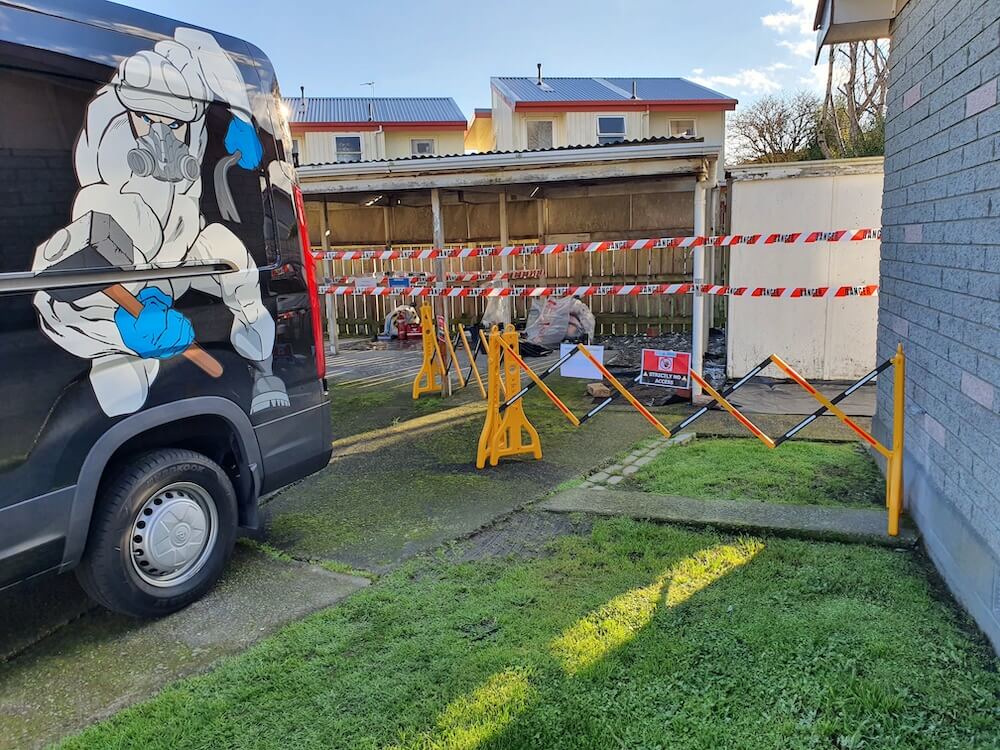 Live Enclosure Class B Asbestos Removal In Progress
Of the two types of asbestos, Class B is considered to be the less dangerous one. That's because it is, by definition, 'non-friable'. Non-friable means that it is not prone to turning to dust or becoming powdery, usually because it is mixed in with other products or sealed together. 
Live Enclosure Setup Class B Asbestos Removal
It's very important that Class B asbestos is carefully inspected, tested, and managed to ensure it does not pose a danger. It is possible for Class B asbestos products to degrade over time and become Class A asbestos, so you should never underestimate the hazardous nature of this kind of asbestos. 
Asbestos Roof Removal
Not all builders and roofers are aware of which tiles and slates could potentially contain asbestos, unless they have had Asbestos Awareness Training. This is why we highly recommend doing an Asbestos Survey and Bulk Sampling Analysis before work begins to ensure the safety of everyone on site.
Live Enclosure Class A Asbestos Removal
While both, type A ad B Asbestos, are considered dangerous and need to be handled extremely carefully, Class A is known to be the more dangerous kind of the two. Here you can see how we carefully enclose the area for a safety removal.
Decontamination Unit Friable Asbestos Removal – Trailer & Modular Unit
Working Areas After Asbestos Removal and Demolition Activities
Asbestos Waste Disposal
Our team can provide you with a reliable and compliant asbestos collection service and asbestos disposal so you can keep your team on site doing what they do best.
Once the asbestos has been collected, we will dispose of your asbestos in accordance with the WorkSafe guidelines, following regulations and ensuring it is done so within the required 24 hour time frame.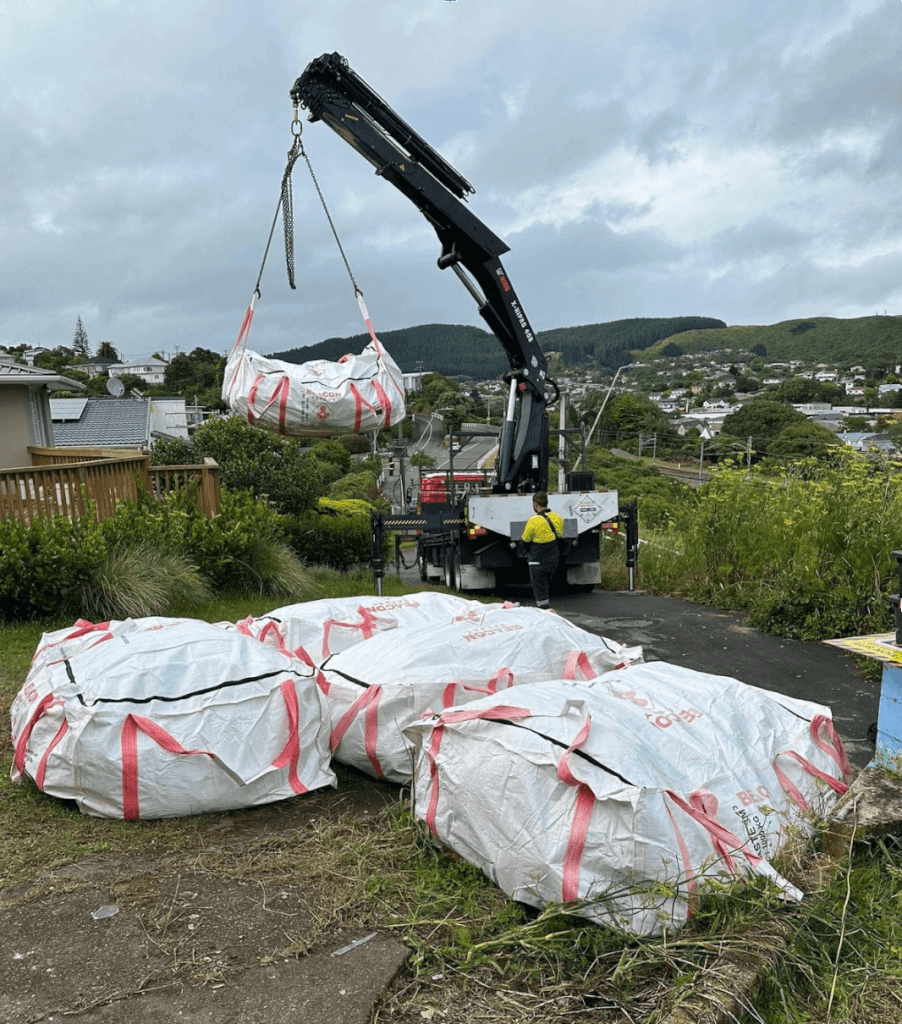 Team Building Activities – Outside Asbestos Removal and Demolition Site Activities
Because not everything in life is work 🙂
Our experienced team also knows how to relax, have fun and recharge to provide the best service possible to you.